Standout Selection of Fingerprint Scanners You Need To Know About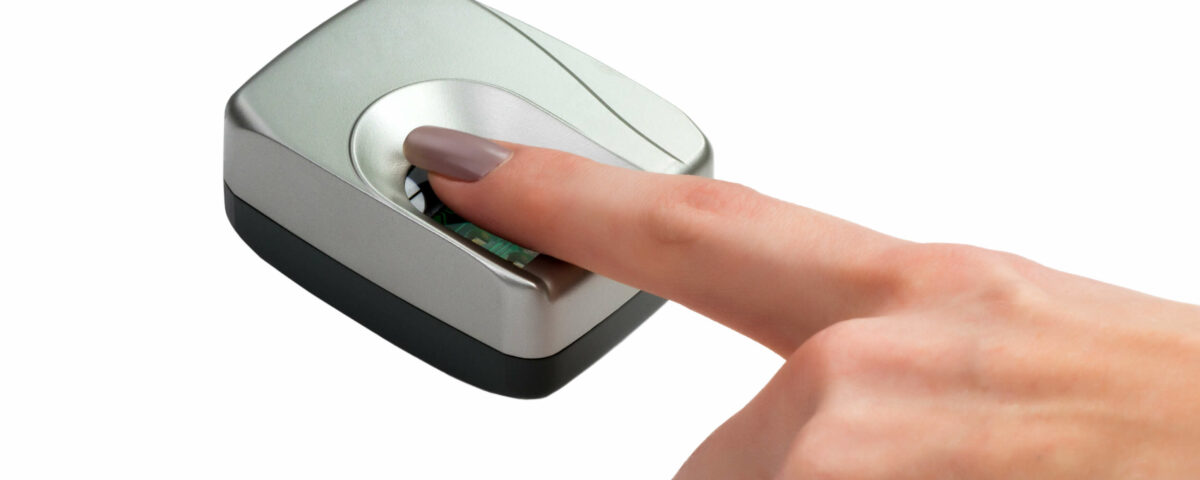 When it comes to choosing a fingerprint scanner, there is a broad range of specialist devices that can be daunting to choose between. To help you find the right fingerprint scanner for your usage and requirements, we've put together this short guide.


The Best Value Fingerprint Scanners:
The Kojak is a compact ten-finger biometric scanner that uses proprietary LES (light emitting sensor) technology. 
Despite being priced at just €1,400.00, the Kojak is still able to deliver an enviable combination of versatility and efficiency. The fingerprint scanner is able to capture four-print slaps, dual thumbs and single flats, as well as rolled fingerprints, ensuring that the Kojak is suitable for a wide variety of applications and use cases. 
The Kojak doesn't just have a low purchase price; the device also has a low power consumption during use.
If you are searching for a lower price ten-finger biometric scanner and do not need rolled fingerprint capabilities, the Kojak PL is available for just €950.00.
The Suprema RealScan-G10 offers a wide range of fingerprint capturing capabilities, including plain ten-prints using four-finger slaps, dual-thumbs capture, as well as supporting the ability for single flat or rolled fingerprint capture. Additional features and capabilities include auto-capture of fingerprints and finger slippage detection.
The Suprema RealScan-G10 is FBI certified as being compliant with IAFIS IQS Appendix F. The scanner is also compliant with IDENT, US-VISIT and DHS requirements.
Available for €1,000.00, it is easy to understand why the Suprema RealScan-G10 is a popular choice at this price point of the market.

The most innovative

The Five-0 is the new standard in mobile identity management thanks to the compact, lightweight design that can fit in a shirt pocket. 
It is an LES fingerprint scanner offering rapid dry finger capture capabilities. The Five-0 is the first of its kind to be FBI certified, and is designed for law enforcement, military, border control and national ID programs amongst others. 
It isn't just the small size that makes the Five-O a great choice for high-volume field operations. The Five-0 has in-built capabilities to resist latent or dirty fingerprints, and is unaffected by extreme temperatures, direct sunlight or bright lights.
Part of the innovative design is to go without silicone membranes or light sources, which can be costly consumables that need replacing on similar devices. This helps to reduce the ongoing and maintenance costs associated with the usage of the Five-0.
The Five-0 is currently available from Biometric Supply for €1,800.00.
The RealScan S60 is an ultra-slim, lightweight fingerprint live scanner. Whilst the fingerprint scanner is small in size, it is extremely capable thanks to the advanced TFT (Thin Film Transistor) and the Suprema ID proprietary fingerprint algorithm. One of the most lauded features of this algorithm is the fake fingerprint detection algorithm, that can differentiate between real and fake fingers with excellent accuracy. 
This fingerprint scanner is able to capture high-quality images of four-finger flat, two-finger flat, single flat and rolled fingerprints.
The Suprema RealScan S60 is FBI Appendix F certified, and is available for €1,400.00.

Scanners most suited to extended usage
The BM7500 from Aratek is equipped with not only an optical fingerprint reader suitable for single-finger scanning, but also a 2MP front camera and 8MP rear camera suitable for both face or barcode capture.
Following on from this theme of versatility, the BM7500 also has wireless communication support for 2G and 3G networks, Bluetooth and WiFi, as well as GPS navigation. 
The casing is waterproof and offers IP54 protection against dust.
The Aratek BM7500 is available from Biometric Supply for €400.00.
The CredenceTWO™ combines an advanced enrollment-quality fingerprint sensor with a state-of-the-art smart card reader to offer versatility even for solutions requiring the highest level of security and accuracy.
Features of the CredenceTWO™ include:
The Credence single board computer (SBC)

Integrated FAP 30 FBI PIV certified fingerprint sensor

5MP optical camera with dual LED illumination

Custom Android™ 7.1.1 OS (Nougat)

5-inch HD display  
The custom Android™ operating system gives application developers near limitless possibilities to build trusted identification solutions.
OEM Fingerprint Modules for easy integration
The Lumidigm V300 module uses patented multispectral imaging technology to scan the surface and subsurface tissue of a finger, allowing the user to capture a high-quality fingerprint image even in problematic circumstances such as wet, dry or dirty fingers. This technology also enables highly accurate anti-spoofing capabilities as the fingerprint scanner is able to capture detailed surface and deep tissue data.
Integrating the Lumidigm V300 module into other solutions is easy thanks to the USB or RS-232 connection interfaces.
The Lumidigm V300 module is an OEM module developed by HID Global and is available through Biometric Supply for €450.00.
The FS88 is an ideal solution for customers looking to integrate a scanner into their own product, such as a handheld POS device. 
This Futronic fingerprint scanner might look simple without a case, but it is FIPS 201 / PIV compliant device and is listed in the US General Services Administration (GSA) FIPS 201 Evaluation Program Approved Product List. 
If your desired usage is for security systems or government identity management projects, each FS89 has a unique serial number factory-programmed into the USB device descriptor which can be read by the applications using the module. 
The FS89 Module is suitable for mobile solutions, and is currently available for €80.00 from Biometric Supply.
The U.are.U 4500 module is designed to be integrated into devices such as PC keyboards, attendance control devices and POS terminals, however, it can be easily mounted into various different types of hardware.
The module offers reliable performance for even the most demanding of fingerprints, and the high-quality optics help to ensure the best image every time. 
This OEM module has a rugged construction and is sealed from dust, so is suitable for various environments and for use in a variety of devices.
The U.are.U 4500 from DigitalPersona is available from Biometric Supply for €99.00.
Still need help choosing a fingerprint scanner?
Biometric Supply is able to provide the best, vendor-independent advice for its customers on selecting suitable biometric hardware for their projects. 
For help choosing the right hardware for your project, please contact us.